Hello all you beautiful Internet people out there. My bedhead and I saw the sun for a quick minute this morning, and it was a beautiful thing.
I figured the best way to get back in the habit of blogging was to start a post and hope I'd be so disturbed at the thought of leaving it unfinished, that I'd have to post it. So here it is. I skipped breakfast this morning. I've been doing that a lot. I've still been taking pics of my meals, even if I didn't post them, and I've just looked back through them, and I've only eaten breakfast four times in the last two weeks. Three omelettes and a frozen fritatta. I don't know why, but the truth is, it's not just breakfast. If I only eat when I'm hungry, I'm only eating one, or sometimes two, meals a day. I've only had one day in the last two weeks when I ate three meals. And one day (this past Sunday), I didn't eat anything. I don't know what's up with that, but it feels really weird to think I might need to start forcing myself to eat more regularly.
Lunch
So the first meal of the day was lunch. Or maybe brunch, since it was just after 11am when I decided to eat.
That's right. Meat loaf and scrambled eggs. The meat loaf was left over from last night's dinner, and I think it's just great for breakfast. I might try it again. The eggs, unfortunately, were overcooked because just as I dumped them in the pan, my son decided we needed to have a quick chat before he left for uni. The meat loaf was 8 points, the eggs were 0, so 8 points total for the meal and the day so far.
Dinner
I went to my WW meeting tonight (I'll post the results tomorrow, I promise) so got home to the usual tea-time chaos. The careful negotiations regarding who'd cook dinner in my absense went out the window, along with the back-up plan, so one kid had Pizza Hut for dinner, the other had a bowl of cereal and a banana. Third kid (tonight's chef) hasn't come home yet, but said he would grab something while he was out. Me, I stuck to routine and had a quick fried rice.
All the usual bits and bobs added to 3/4 cup of cold brown rice–chicken, green beans, carrots, capsicum, broccoli, cauliflower, garlic, soy sauce, and a handful of spring onions and a squirt of sriracha at the end. 15 minutes from go to whoa, and it was tasty and filling. I counted it as 3 points, because I used a little more oil (peanut oil to stir fry the chicken and veggies, sesame oil for flavour at the end), so that brings my total for the day up to 11 points.
A Glorious Treat
I had to pop into the grocery store to grab milk and a few other things after my meeting, and for reasons I shall not speak of, on the grounds that I may incriminate myself, I found myself in the biscuit aisle. And what should I find there?
Yes, Biscoff Lotus CREAM biscuits. My favoruite little biscuits, with biscuit butter sandwiched between them. I'd seen them on the Biscoff website (along with their ice creams and other treats), but I didn't know they were available locally. But they are! And I bought them! And because I had a good weigh-in tonight, even though they say you're not supposed to reward yourself with food, I rewarded myself with food! Because I'm a rebel like that.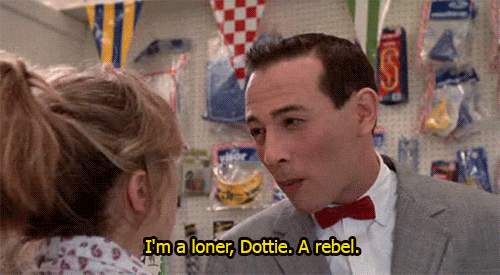 And once I'd worked out that a serving (3 biscuits) was 7 points, I decided I'd really better make them count. So I made a real cup of coffee (Oxfam World Blend, in a French press), and even added a splash of milk. The coffee was good, and the biscuits were awesome. 10/10, would recommend. 7 points for the bikkies, 1 point for the coffee is 8 points, bringing my total for the day to 19 points, leaving me with 20 points because my daily allowance is now down to 39 (from 43 at the beginning of May).
Alright, that's it for me today. Sorry there's no music video to finish off, but my brain is done. Take care of yourselves, all you beautiful Internet people. And be good.